National Donor Sabbath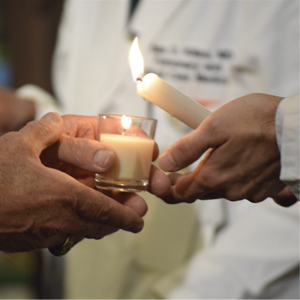 National Donor Sabbath is a call to action for local places of worship to help spread the message of hope and share in celebration of giving men, women and children a second chance at life.
National Donor Sabbath is observed annually two weekends before Thanksgiving, from Friday through Sunday. This three-day observance seeks to include the days of worship for major religions practiced in the United States. 
National Donor Sabbath is designed to encourage public awareness of organ and tissue donation in the faith-based communities. It is important to address the issue of organ, tissue and cornea donation in the context of religious beliefs, especially since a majority of faith groups view organ, tissue and corneal donation as an acceptable and charitable act.
As part of National Donor Sabbath, we would like you to partner with CORE by downloading and sharing the contents in our National Donor Sabbath Tool Kit.
If you are interested in further information on organ, cornea and tissue donation for your congregation, please call 800-DONORS-7 (800-366-6777).